Toronto Cocktail Conference: Recipes for change
Bartenders are mixing with progressive politics. Christine Sismondo approves.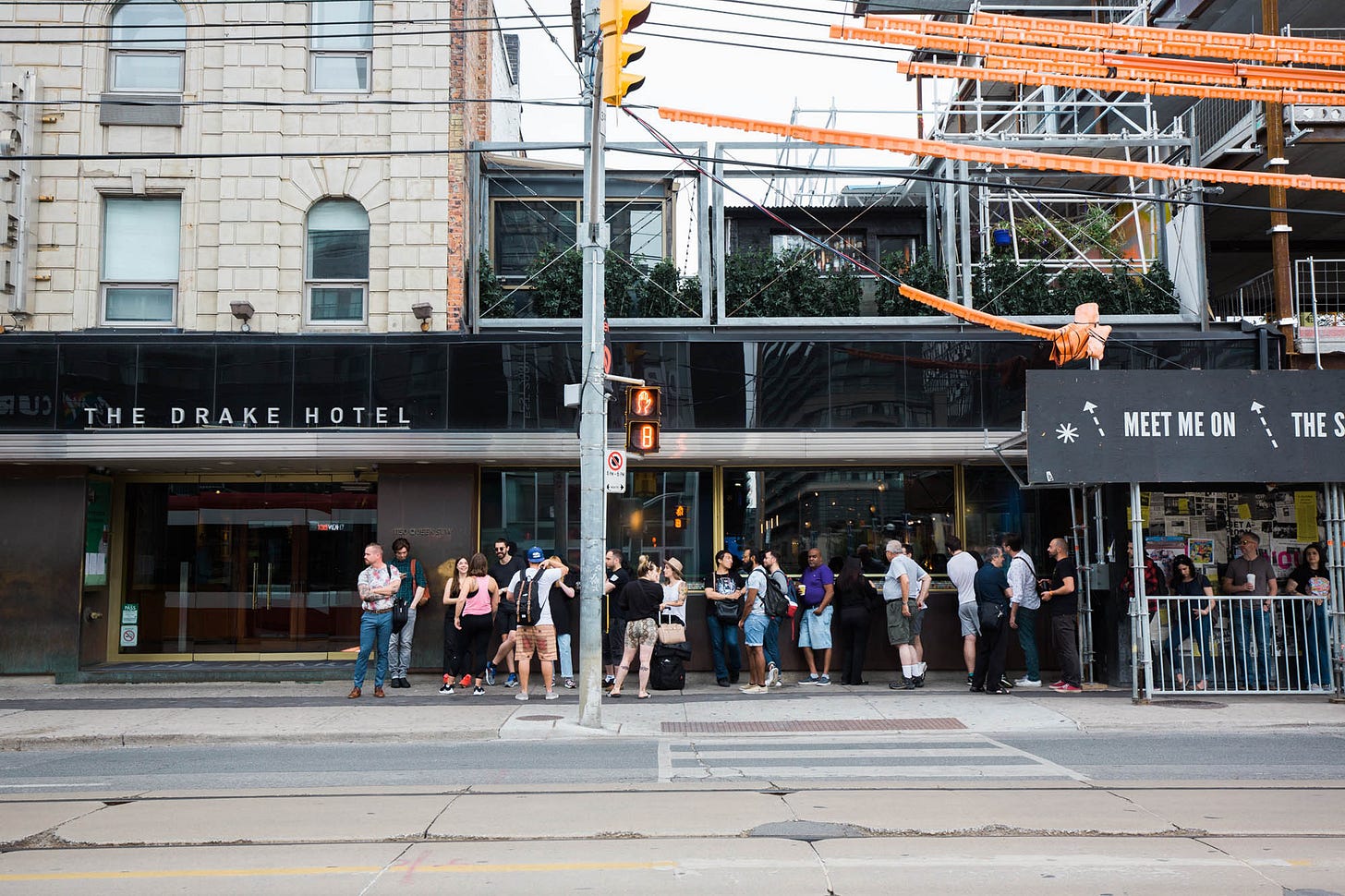 Photo credit: Britney Townsend
Something big is happening in the world of spirits and cocktails. And it's not the release of a new brown liquor or the pioneering of a new way of shaking drinks. It's the culture of the industry.
If I'd pulled a Rip Van Winkle (not the bourbon, the classic story) say, four or five years ago, and woken up in time for last week's Toronto Cocktail Conference (TOCC), I would not have recognized the scene. Instead of talking about which city has the best bars, or whether or not the folks who'd won the last cocktail comp really deserved it, people were talking about making inclusive spaces and the erasure of the African-American contributions to the history of spirits.
Five years ago, the bar stars and brand ambassadors would have been fairly homogenous. It was a sea of straight, white men, most of whom gave little thought to the women who complained it was a male-dominated industry. The only thing that mattered was the pursuit of cocktail excellence and conspicuous consumption—in travel, food and endless "epic" parties.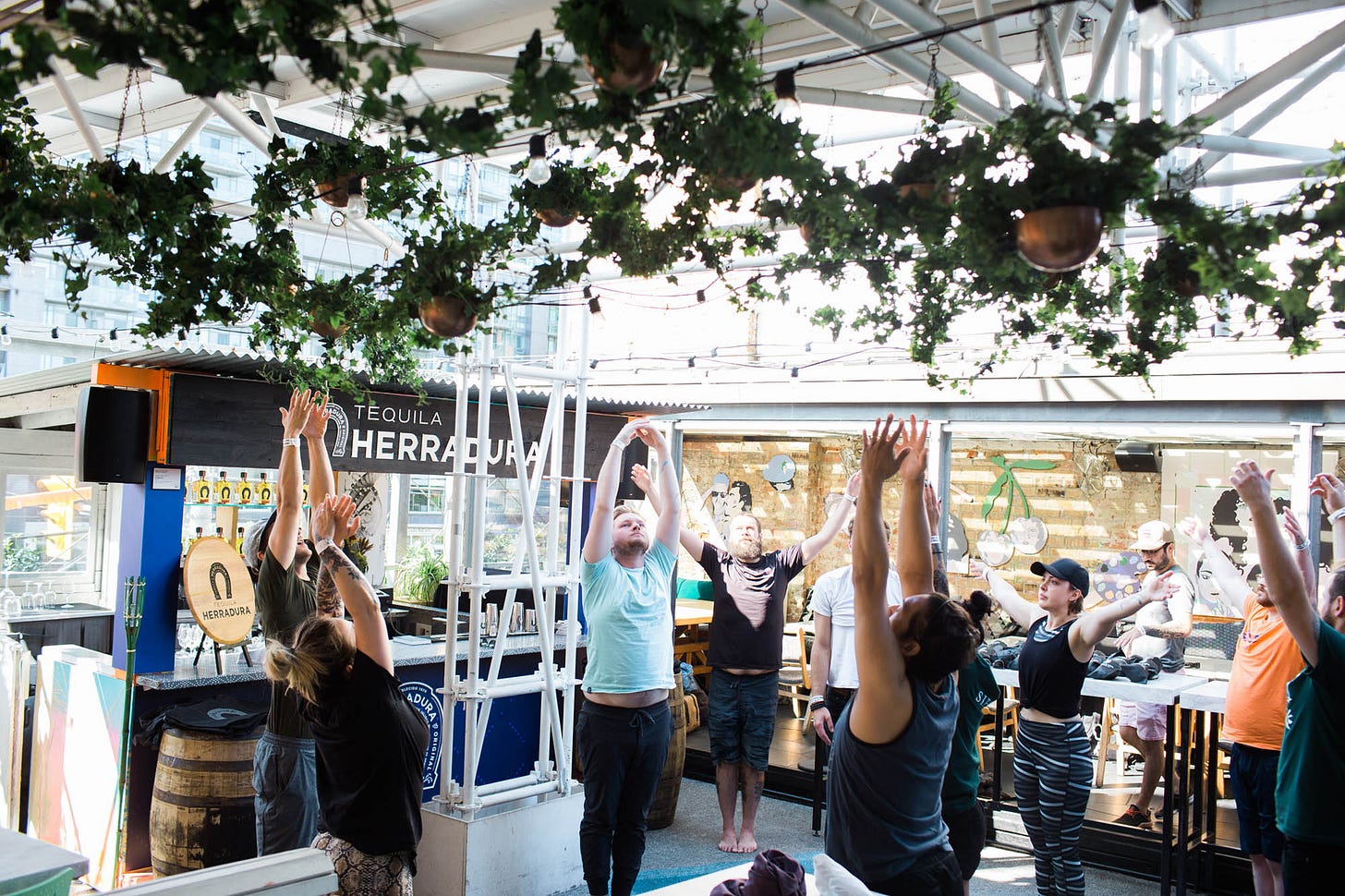 Photo credit: Britney Townsend
Instead of opening up with Bailey's coffee and other hangover cures, the 2019 TOCC (which took place at the Drake and Gladstone hotels), kicked off with an Indigenous land acknowledgement and some stretching classes. Then it moved on to Camper English's inaugural talk about cocktail safety. English, a drinks writer from San Francisco, took bartenders to task for putting their egos first by playing with liquid nitrogen, tobacco tinctures and other potentially lethal ingredients. The big takeaway?  "Killing the guest isn't good hospitality."
Roughly half the crowd moved on to listen to Samuel Jimenez talk about what it's like to experience a tiki bar from the perspective of a person of Samoan heritage, who is aware that there's more to Polynesia than grass skirts and hula dancers. Our special correspondent, Mirella Amato, said it not only made her rethink tiki, it made her rethink how to have conversations about cultural exchange.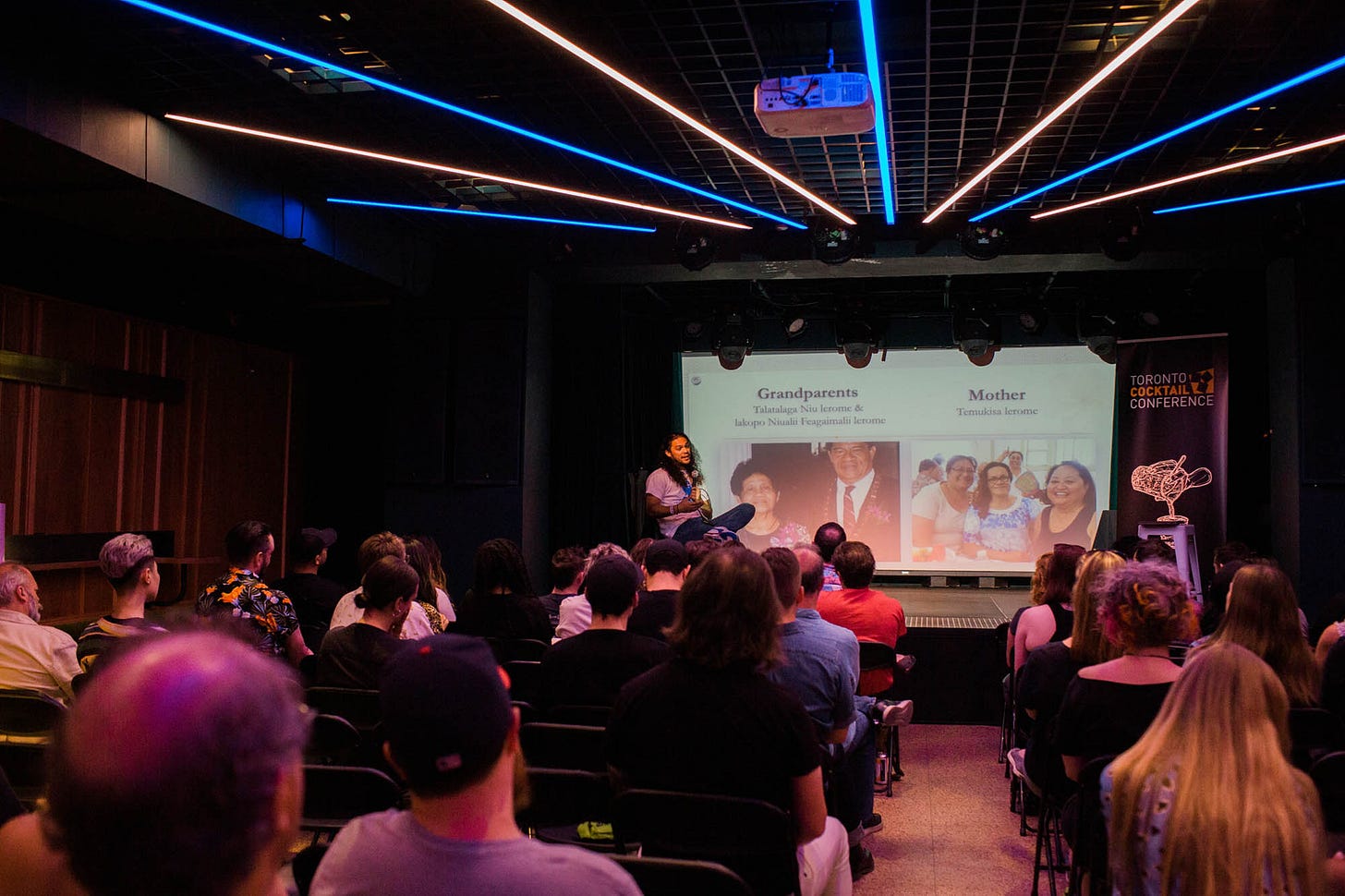 Photo credit: Britney Townsend
"Samuel mentioned that he doesn't like to use the term cultural appropriation," Amato recalled. "These are difficult conversations to have and it's not clear how to approach it. But one thing that's become apparent is that empathy is a big piece of it."
The next day, Christina Veira spoke about the bittersweet history of rum, which drew on her family history as former plantation slaves in Jamaica—a corrective to the brand histories that leave out the role of slavery in the spirit and, instead, play up the greatness of Don fill-in-the-blank as a genius distiller. "Don," Veira pointed out, would have been a common honorific used for 18th-century slave-owners.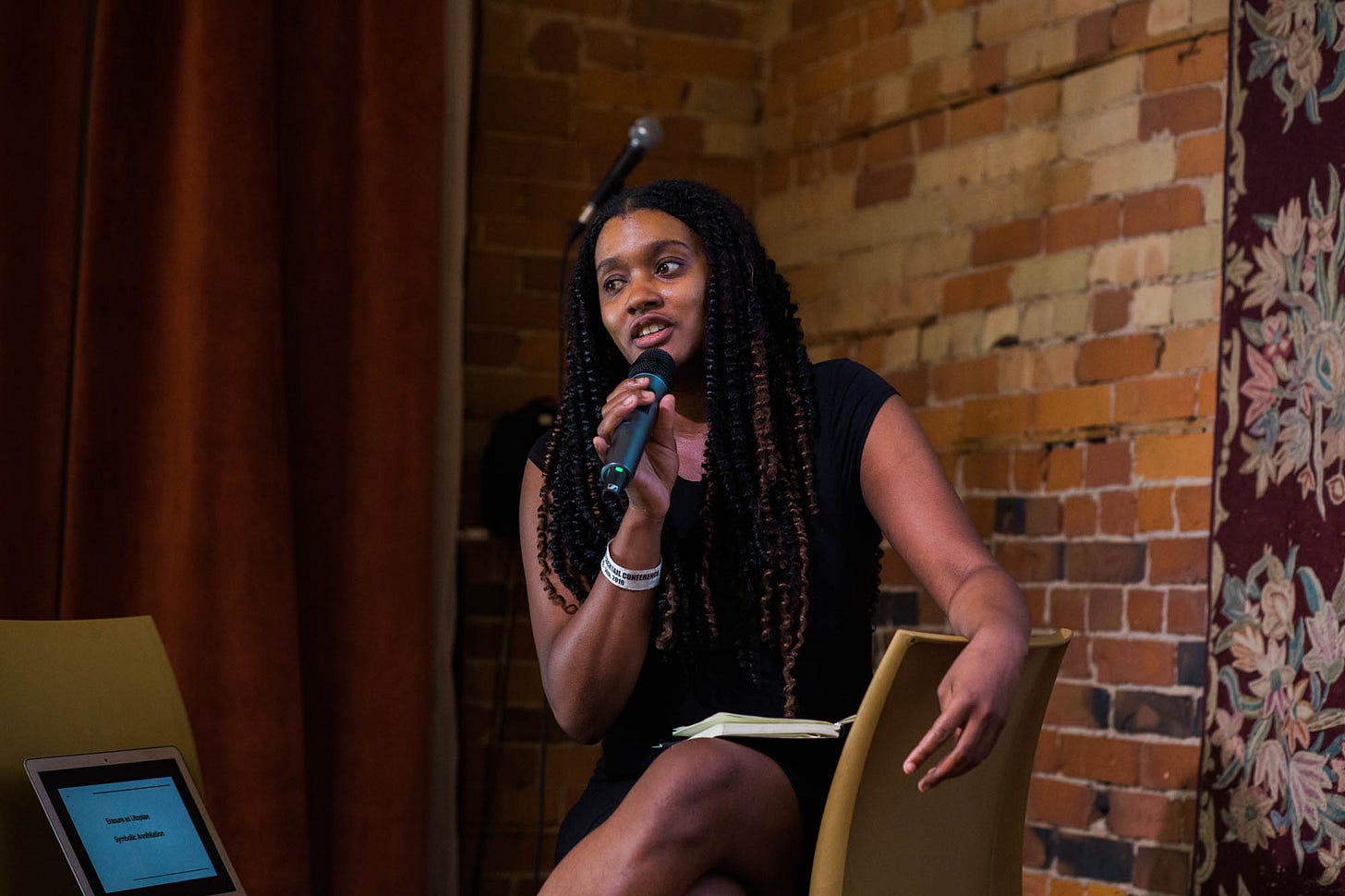 Photo credit: Britney Townsend
On the conference's final day, I went to see Taneka Reaves and Johnny Caldwell (a.k.a. the Cocktail Bandits), two people who are actually using social media for good—de-segregating cocktail bars in Charleston, S.C. one Instagram post at a time. Last year, the pair released Holy Spirits!, a book about drinking in Charleston that's also the first cocktail book written by African Americans in the U.S. in more than a century, since Tom Bullock published The Ideal Bartender in 1917.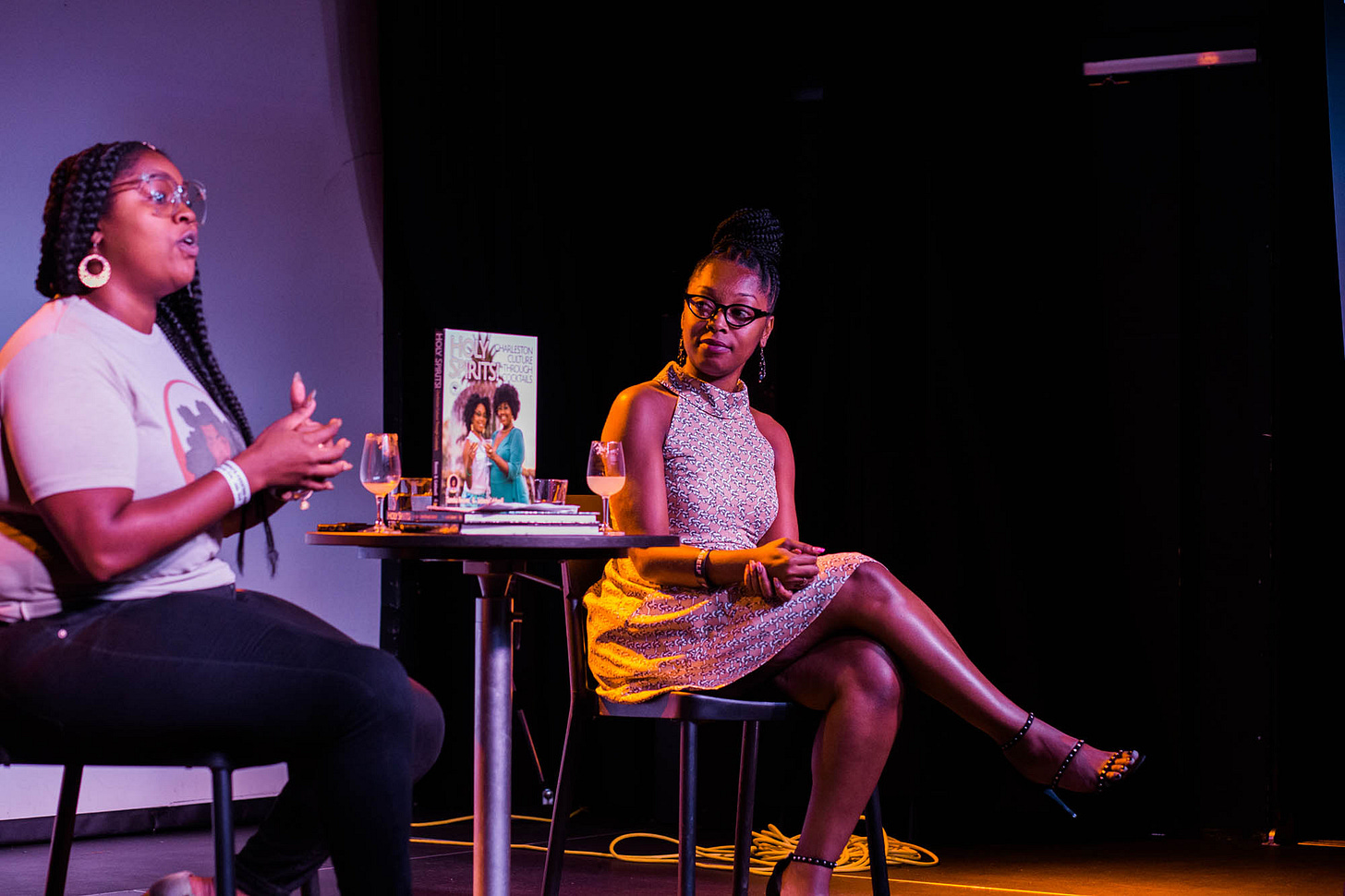 Photo credit: Britney Townsend
Funnily enough, the second African-American cocktail author is Shannon Mustipher, originally from Charleston (now an Angeleno), who will be in Toronto at the Shameful Tiki room on Monday to promote her new book, Tiki: Modern Tropical Cocktails.
Another coincidence in all this is the fact that the Mustipher/Shameful Tiki event is being produced by Jessica Blaine Smith and Josh Lindley of Bartender Atlas, who together represent half the TOCC organizers (the other half being Gord Hannah and Jon Humphrey of the Drake). These four deserve a shout-out for making a space for people to talk seriously about sustainability, alcohol-free drinking, decolonizing cocktail culture and inclusivity in bars.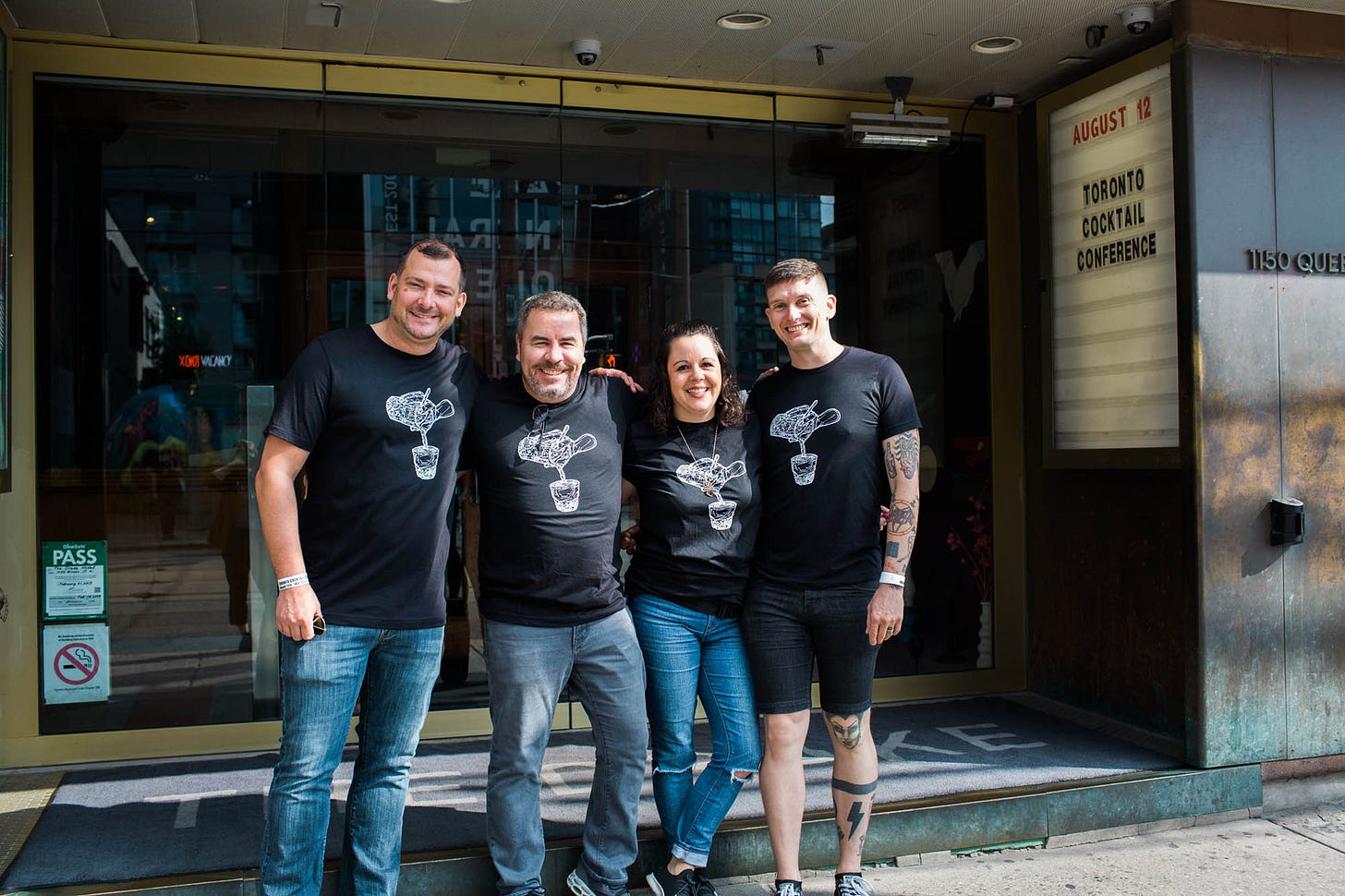 Photo credit: Britney Townsend
Of course, the movement is a lot bigger than one conference or one event. Bartender Atlas and TOCC are just reading the room. And it's not just bartenders, of course, since all over North America (and elsewhere), people are reacting to the dual threats of climate change and political extremism by trying to find some way to make a positive change in their corner of the world, no matter how small. One thing that's neat, though, is to see bartenders realize that, by virtue of how many people they talk to all the time, how much their efforts could matter.  
Can bartenders change the world? I've always thought so. And now it looks like more people agree with me.